YOUR FREEDOM AND YOUR SUCCESS ARE OUR PRIORITY
LOCALLY RESPECTED DOMESTIC VIOLENCE ATTORNEY
IN SCOTTSDALE, ARIZONA
According to a study by the Arizona Coalition to End Sexual and Domestic Violence, one in four women and one in seven men experience domestic violence in their lifetime. This equates to 804,048 women and 453,689 men in Arizona who will experience domestic violence at some point in their lives.
If someone believed to be a victim of domestic violence calls 911, the police will come and investigate, and it is the police (not the alleged victim) who will decide whether to arrest the alleged abuser for the crime of domestic violence. The alleged victim alone cannot have the charge(s) dropped.
If you've been charged with the crime of domestic violence in or around Scottsdale, Phoenix, Mesa, Chandler, or Glendale, contact my firm — The Law Office of William L. Morris, P.L.L.C. I will listen to your side of the story, investigate the allegation(s), and work with you to develop a strong defense strategy aimed at obtaining the best possible outcome.
DOMESTIC VIOLENCE CHARGES IN ARIZONA
The Maricopa County Attorney's Office defines domestic violence as:
"…a pattern of controlling behaviors where one person uses their power to control the other. While frequency and severity can vary dramatically in each situation, one consistent component is abusers will try to maintain power and control over their partners. It is not isolated to any one gender, race, economic situation, or upbringing. Domestic violence can be hard to identify because it can take many forms, including physical, sexual, emotional, and financial abuse."
Under Arizona law, domestic violence involves any crime in which the persons involved have a "domestic relationship," meaning:
They are married or formerly married, living together, or having once lived together
They have a child together or are expecting one
They are related to each other by blood or court order as a parent, grandparent, child, grandchild, brother or sister, or by marriage as a parent-in-law, grandparent-in-law, stepparent, step-grandparent, stepchild, step-grandchild, brother-in-law or sister-in-law
There is a child victimized by the defendant who resides or has resided in the same household and is related by blood to a former spouse of the defendant or to a person who resides or who has resided in the same household as the defendant
They are or have been romantically or sexually involved with one another
In Arizona, domestic violence charges can be the result of something as seemingly minor as an argument, violating a restraining order with a late-night phone call or text, threats of violence, up to actual intentional physical assault. Domestic violence charges can range from a misdemeanor to possible a felony depending on the surrounding circumstances.
Many times, authorities are called to a domestic disturbance with no witnesses and no evidence other than the two involved parties's testimony, under oath, in a court of law. Arizona law requires that arriving police officers must arrest someone involved in the incident as a way to prevent further escalation. The decision on who to arrest for domestic violence is made exclusively by the investing officers and contrary to popular belief, it is not always based simply on who called the police in the first place.
POSSIBLE PENALTIES & CONSEQUENCES
Many — if not most — domestic violence crimes are charged as a Class 1 misdemeanor, the highest level of misdemeanor. If convicted, the defendant can face up to six months in jail, fines and fees of up to $2,500, 52 hours of domestic violence counseling and classes, and probation of up to five years. However, most first-time offenders receive sentences less than that and possible even qualify for participation in a diversion program to avoid the immense stress of proceeding to trial on the merits.
Domestic violence cases that include strangulation, severe physical injury, use or display of a deadly weapon or dangerous instrument, threats to children or an unborn child will be charged as a felony, or as "domestic crimes against children," or "DCAC." Even the lowest level of a felony — Class 6 — for a first time offender carries a minimum of 0.33 years in prison and up to a maximum of two years, with the presumptive sentence being one year in prison.
Even a misdemeanor conviction for "domestic violence" will result in losing your right to purchase or possess firearms and other "deadly weapons." If convicted of a felony, you will also lose your right to vote in addition to losing your right to possess firearms and "deadly weapons."
Additional consequences can include being stripped of your parenting or custodial privileges, and even being deported if you are an undocumented resident.
POSSIBLE LEGAL DEFENSES
Police generally arrive after the domestic violence event has already happened, and they must make split-second decisions based on what they're told and what they observe. They often arrest the wrong party or make an arrest when in fact no crime actually took place. Your first defense is to challenge their assumptions!
You can show that no crime took place, you were falsely accused or that you acted in self-defense. The state must also prove you acted with the requisite mental intent in order for you to be found guilty beyond a reasonable doubt.
CHOOSE AN EXPERIENCED ATTORNEY
Have no doubt about this: prosecutors and the state legislature take domestic violence charges very seriously and as such the prosecutors will aggressively and often seek severe penalties if you are guilty. If you are facing any Scottsdale domestic violence charge, even a misdemeanor, you need to talk with a qualified and highly experienced Scottsdale domestic violence defense lawyer.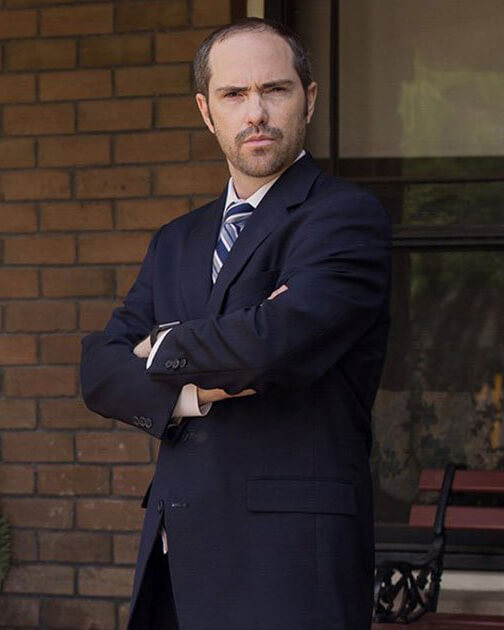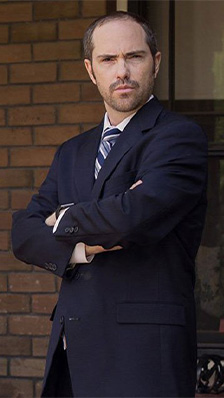 DOMESTIVE VIOLENCE ATTORNEY
SERVING SCOTTSDALE, ARIZONA
If you're charged with domestic violence, call me day or night. If you don't reach me directly, leave a voicemail and I will call you back immediately. I offer free telephone consultations along with flexible payment plans. My firm proudly serves clients throughout Scottsdale, Arizona, and the surrounding areas of Phoenix, Tempe, Chandler, Mesa, Gilbert, Peoria, and Glendale.
Call William Now
WE'RE READY TO START DEFENDING YOU.
Schedule Your Free Consultation Today.