YOUR FREEDOM AND YOUR SUCCESS ARE OUR PRIORITY
DRUG CRIMES ATTORNEY
IN SCOTTSDALE, ARIZONA
According to the website CrimeGrade, which tracks crime statistics by city, Scottsdale, Arizona, has a "D" grade for overall crime, but an "F" for drug-related crimes. An F grade means the rate of crime is much higher than the U.S. average. The drug-related crime rate in Scottsdale is 14.54 crimes per 1,000 residents per year.
Arizona enforces its drug laws aggressively, and penalties handed out can be severe. A conviction can be costly both in terms of court costs, fines and fees, jail time along with other ancillary civil penalties, even for mere possession. Trafficking, manufacturing, and distribution of drugs penalties are even worse.
If you're facing a drug-related charge in Scottsdale, or in the nearby communities of Tempe, Chandler, Mesa, Phoenix, or Glendale, contact me at The Law Office of William L. Morris P.L.L.C. I will investigate your case, develop a strong legal defense, and protect your rights every step of the way, with the goal of achieving the best possible outcome.
MARIJUANA LAWS IN ARIZONA
Though Arizonans approved recreational marijuana use in 2020, the resulting Smart and Safe Act limits possession to one ounce of marijuana leaf/flower and no more than 5 grams of cannabis concentrate per adult, while allowing individuals to cultivate up to six marijuana plants at home, provided they are being cultivated within the strict confines outlined in Arizona law.
There are restrictions and limitations to the adult possession of marijuana, cannabis concentrate and cultivating. For example, driving while under the influence of marijuana and/or cannabis is illegal, smoking marijuana and/or vaping cannabis concentrates in public is also prohibited.
Though licensed dispensaries can sell marijuana products, trafficking, mass cultivation, failure to comply with the strict requirements of cultivating marijuana and/or selling marijuana and/or cannabis concentrates by unlicensed individuals or entities are subject to criminal prosecution, with some very harsh punishments possible.
DRUG LAWS & PENALTIES IN ARIZONA
Arizona law defines drugs into four categories: Here is a snapshot of each drug category (See A.R.S. 13-3401):
"Dangerous Drugs" – they include drugs like Methamphetamine, "Magic" Mushrooms (Psilocybin), LSD (Acid), PCP, Ketamine, Ambien, and benzodiazepines (I.e., Xanax, Ativan, Klonopin, etc.)
"Narcotic Drugs" – Cocaine, Cannabis, Opium (I.e., Morphine, Vicodin, Percocet, Fentanyl, etc.)
"Marijuana" – means all parts of any plant of the genus cannabis, from which the resin has not been extracted, whether growing or not, and the seeds of such plant. Marijuana does not include the mature stalks of such plant or the sterilized seed of such plant which is incapable of germination.
"Vapor-releasing substance containing a toxic substance" – Nitrous Oxide, spray paint, glue, and other prohibited inhalants.
Possessing any of these substances in Arizona can lead to felony charges. If the amount you have in your possession when you're arrested exceeds a certain "statutory limit," you can be charged with drug trafficking, possession for sale, distribution and/or transportation wherein you are not eligible to receive probation but must be sentenced to prison ("prison mandatory" offense), even if you have no prior felony convictions and even if you have never been arrested before! The "prison mandatory" drug thresholds are currently as follows:
1 gram of heroin.
9 grams of cocaine.
750 milligrams of cocaine base (I.e., "Crack").
4 grams or 50 milliliters of PCP.
9 grams of methamphetamine, including liquid suspension.
9 grams of amphetamine, including liquid suspension.
One-half milliliter of lysergic acid diethylamide ("LSD"), or in the case of blotter dosage units fifty dosage units.
2 pounds of marijuana.
For other drugs, the threshold amount is any amount of drugs with a street value over $999.
In general, most drug charges are classified as felonies in Arizona and may result in harsh penalties, including prison time, probation, fines, and having a criminal record that can last your lifetime. The penalties increase if there are repeat or multiple offenses, if the amount of drugs exceeds the statutory threshold, or if there are aggravating circumstances.
Manufacturing, transporting, and/or possession for sale of a "dangerous drug", is charged as a Class 2 felony carrying a prison sentence ranging from 3 to 12.5 years, the presumptive term of which is 5 years, along with mandatory monetary fines.
FEDERAL VS. STATE DRUG ENFORCEMENT
Most drug crimes are handled at the local and state level, but certain circumstances can land you under federal jurisdiction, with your case going before a federal judge.
The Drug Enforcement Agency (DEA) and even the FBI will get involved in drug crimes that cross state lines, such as manufacturing, distribution, or trafficking. Federal agencies will also step in if you possess or distribute drugs on federal property, native reservations/land, and federal National Parks.
If you sell or distribute drugs via the U.S. mail system or any private delivery service, that also falls under federal jurisdiction. Even if you purchase a drug for which you have a prescription and import it into the U.S., you can be deemed to be in violation of federal drug laws.
Remember that marijuana possession is still illegal under federal law, but state recreational laws are generally observed by the federal government but may still be ignored in other circumstances. It would not be wise to possess any "usable amount" of marijuana and/or cannabis on federal property.
THE IMPORTANCE OF YOUR ATTORNEY
Law enforcement and prosecutors can be very aggressive in pursuing the maximum penalties for drug charges, especially if the charges allege the possession for sale, and/or transportation of, and/or manufacturing of, and/or distribution of drugs. Without an aggressive drug crimes defense attorney on your side, you could easily receive a harsh sentence that will be costly and include jail time — even for a first-time offender.
An experienced attorney can guard you against the worst penalties or possibly even help you avoid a drug conviction altogether.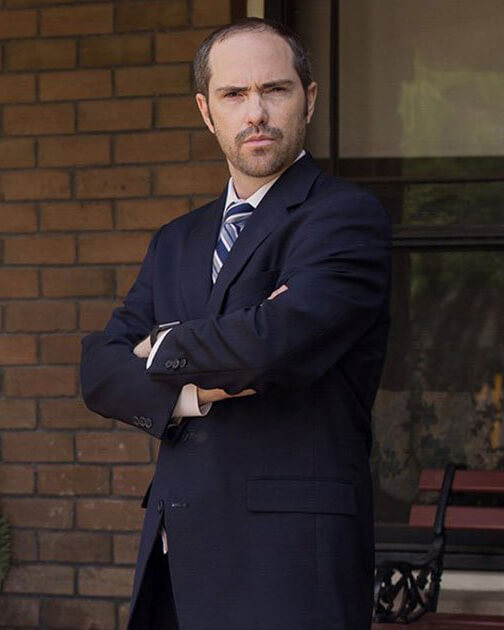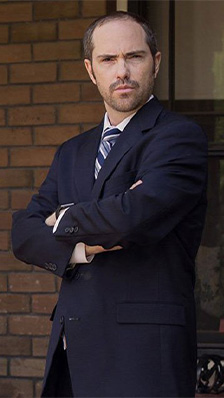 DRUG CRIMES ATTORNEY
SERVING ARIZONA
If you've been arrested and charged with any drug crime in Arizona, you need attorney William Morris who has the requisite knowledge, expertise and experience in defending drug crimes in Arizona. Call me at The Law Offices of William L. Morris, P.L.L.C. immediately if you or someone you know is facing Arizona drug charges. We proudly serve clients throughout Scottsdale, Phoenix, Tempe, Mesa, Chandler, Peoria, Glendale, Gilbert and Apache Junction.
Call William Now
WE'RE READY TO START DEFENDING YOU.
Schedule Your Free Consultation Today.