YOUR FREEDOM AND YOUR SUCCESS ARE OUR PRIORITY
DUI DEFENSE ATTORNEY
IN SCOTTSDALE, ARIZONA
According to statistics compiled by the National Highway Traffic Safety Administration (NHTSA), alcohol-related traffic fatalities in Arizona average nearly 300 per year. It's no wonder that the state takes driving under the influence (DUI) seriously and imposes strict penalties on impaired drivers.
While Arizona considers a blood alcohol concentration (BAC) of 0.08 percent or higher a per se DUI offense, you can also be charged with a DUI when your BAC is below that level. If you're under 21, even the smallest BAC can result in a DUI.
A first-time DUI conviction can result in a minimum of up to 10 days in jail, minimum fines and fees of at least $1,480, a 90 day license suspension, and the installation of an ignition interlock device (IID) for one year on any vehicle you drive. You'll also have eight points added to your driving record, and your insurance company will either hike your premium sky-high or cancel your coverage.
Many drivers facing a first-time DUI may be tempted to just shrug it off: "They caught me. There's nothing I can do. I'll get the same sentence no matter what I do."
Wrong. Arizona prosecutors are notorious for aiming at a harsh sentence, but there are legal challenges and defenses to a DUI that can mitigate your penalties, get you a lesser charge, or even get your case dismissed.
If you're facing a DUI charge in or around Scottsdale, or nearby in Phoenix, Tempe, Mesa, Chandler, Glendale, or the surrounding communities, contact The Law Office Of William L. Morris. I have built a strong reputation for successfully defending drunk driving cases — and for good reason. I bring proven experience, smart planning, and a no-nonsense approach to every drunk driving case I take on.
DUI CHARGES IN ARIZONA
A DUI is based on your BAC (how much alcohol is in your system). The chemical test you may be administered — either breath, blood or both — will give a reading in percentages. As the percentage rises, so does the seriousness of the DUI you'll be charged with.
A BAC of 0.08 to 0.149 percent is considered a "regular" DUI, with the least severe level of penalties. A BAC of 0.15 to 0.199 is considered an "extreme" DUI. When the BAC reaches 0.2 percent or higher, that's considered a "super extreme" DUI.
An extreme DUI raises the jail time up to a minimum of 30 consecutive days and the minimum fines and fees to at least $3,500. A super extreme DUI ups the ante again — with a minimum of 45 days in jail and fines and fees of at least $5,000. And these penalties are just for first-time offenders. If you get another DUI within 84 months, jail time almost quadruples and the penalties and punishments are substantially greater.
If you're caught operating your vehicle while your license is suspended and you're impaired, you can be charged with a Felony for Aggravated DUI, which carries a minimum of 4 months in prison with a presumptive term of 2.5 years in prison. An aggravated DUI can also be charged if you have two prior DUI convictions within the previous 84 months, driving a vehicle while impaired if the driver is subject to an ignition interlock requirement and the vehicle being driven is not equipped with an ignition interlock device, and/or if a passenger under 15 years of age is in your vehicle while you are impaired.
Another point to remember is that you can be charged with a DUI even if you're not operating/driving your vehicle. So long as you have "actual physical control" of your vehicle — say you're sitting in it parked on the roadside with the keys in your hand or in the ignition — you can be charged with a DUI. While there is something called a "shelter rule" defense, the jury will be asked to weigh whether you still had actual physical control of your vehicle.
DUI TESTING
You should be aware that, under Arizona's "implied consent" law regulating your driving privileges, you must submit to a breathalyzer test at the station and/or a blood test. If you don't, you'll lose your driver's license for one year for a first time "refusal" and two years for a second time refusal.
Ignition Interlock Device Installation
Each DUI conviction requires you to install an ignition interlock device (IID) on all of your vehicles. You will be responsible for paying for the installation, along with a monthly operational fee. To start your vehicle, you will have to blow into the ignition interlock device to unlock the ignition. As you're driving, the IID will periodically require you to blow into the device to make sure you haven't been drinking since you started driving.
A first offense regular DUI conviction and/or a first offense extreme DUI conviction carry a minimum of a one year IID requirement. A first offense super extreme DUI carries an 18-month IID requirement.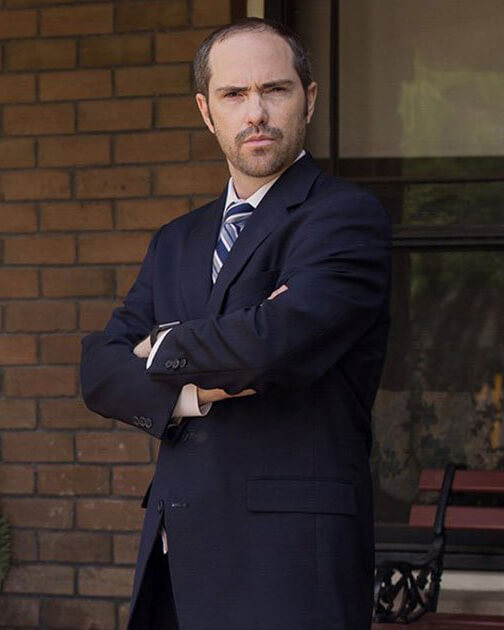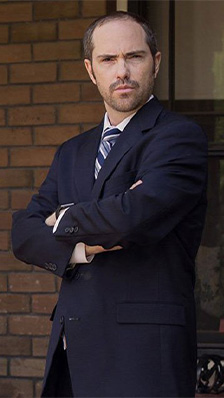 DUI DEFENSE ATTORNEY IN SCOTTSDALE, ARIZONA
If you've been charged with a DUI offense in or around Scottsdale, remain calm and call me at The Law Office Of William L. Morris for a free consultation. During the discussion, I will take the time to educate you about your rights and options and to listen to the details of your case. From there, I can advise you on the next steps deemed appropriate for your particular circumstances.
At my firm, I strive to provide the help you need when facing a DUI charge of any severity. If you become my client, I will put my experience, knowledge, and fierce negotiation skills into full force in order to help you arrive at the best resolution possible.
Call William Now
WE'RE READY TO START DEFENDING YOU.
Schedule Your Free Consultation Today.