YOUR FREEDOM AND YOUR SUCCESS ARE OUR PRIORITY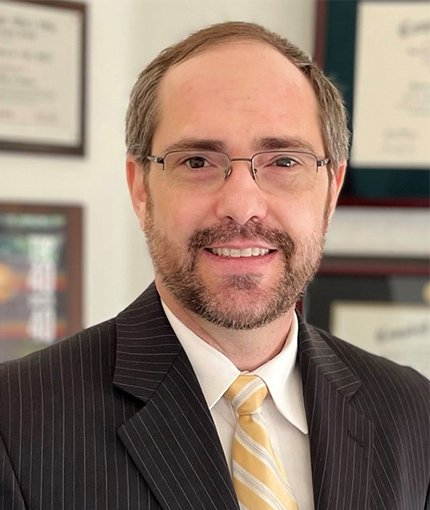 Criminal, DUI, & Business
I grew up with a unique insight into the American justice system. You see, my father was a police officer. And even though the majority of his colleagues were good guys, I still had the displeasure of seeing how police power can so readily and easily be abused. Even as a kid, I could not stand the injustice, and I rapidly grew into an arguer, a justice-seeker, and an aggressive defender of the underdogs.
Given my background, it probably comes as no surprise to you that I was drawn to criminal defense when I started law school. What may surprise you, though, is the other direction my education took while I was there. During my time at Campbell University's law program, I decided to pursue my MBA as well, which gave me the chance to finally satisfy my additional interest in business affairs.
Armed with my MBA and Juris Doctorate, I moved forward into my current role. Now, over a decade later, I have no regrets — this is what I was meant to do. Every day, I get to defend real people who are falsely accused of crimes, protect them from unfair treatment, and help them get their lives back on track. On top of that, I get to help business owners with anything and everything they may need — from forming their businesses to drafting contracts and handling commercial leases. All in all, I couldn't be happier with my career.
Policies Created with You in Mind
To ensure that I'm continuing to do all that I can for my clients, I have implemented several policies over the years that I implement personally:
Direct Communication. When you call to speak to your attorney, you will speak to your attorney, William L. Morris, the owner of the firm. You won't be directed to a paralegal, a secretary, or a call-screening robot. You'll get me directly.
Simplified Payment Options. To start off our relationship right, I offer free initial consultations. As we proceed, payment options vary depending on your type of case, but I always strive to keep them simple and catered to your needs. Here's a basic overview of what to expect:
DUI and Criminal Defense cases: We generally charge a flat fee, which we'll share with you upfront. That means no extra charges for phone calls, questions, and the like.
Business Consultation services: We offer several payment options, including a small retainer fee and low hourly rates, a regular retainer fee and no hourly charges, and flat fees for certain services.
All Clients: We offer payment plans because in my vast experience people rarely if ever plan for, nor budget for, the expenses associated with having to hire an attorney due to an unforeseen and unpredictable circumstance that unfortunately may arise requiring the assistance of an attorney.
Community Service Involvement. At work, clients are my first priority. But I also care about the larger Maricopa community as well. That's why I dedicate my time, expertise, and proactive attitude to various philanthropic programs. Currently, those programs include We the People, Kids to Court, Maricopa County's Elementary School Pipeline Program, and the Veteran Stand-Down program.
Education
JD – Campbell University, Raleigh, North Carolina
MBA – Magna Cum Laude, Campbell University, Raleigh, North Carolina
W.P. Carey School of Business, Arizona State University
Professional Associations & Memberships
Top 40 under 40 – The National Trial Lawyers – Criminal Defense – 2018
10 Best Attorneys – The American Institute of Criminal Law Attorneys – Arizona – 2018
10 Best Attorneys – The American Institute of Criminal Law Attorneys – Arizona – 2019
10 Best Attorneys – The American Institute of Criminal Law Attorneys – Arizona – 2020 – http://ailegalcounsel2.org/2020-10-best-by-state-criminal-law-arizona-southern-maricopa/
Best Scottsdale DUI Lawyers 2020 – https://www.expertise.com/az/scottsdale/dui-attorney
Member – We the People committee of the Arizona Foundation for Legal Services.
Member – Kids to Court program of the Honorable Mary H. Murguia and ASU's Sandra Day O'Connor School of Law.
Volunteer and Participant – Elementary School and Pipeline Program of the Arizona Foundation for Legal Services.
Volunteer – Veteran's Stand-Down.
Offers pro-bono services to U.S. veterans.